Introduction
In 2011 an Oxford University questionnaire revealed that one in three people are now using dating sites to find partners online. The reasons are clear, online dating saves time, gives more information of a specific person that may take a long time to get in normal dating, keeps anonymity, and most importantly it provides a huge desktop of alternatives. Dating is a journey, maybe one of the most exciting journeys of life but like every other journey requires preparation otherwise it can end in inconveniences and unexpected, undesirable consequences. On this website, we intend to specifically educate you on how to meet Asian women Online, as well as offline. If you are interested in
dating an Asian girl
, this website provides an original guide that can accompany you throughout this journey.
This is how we are going to do this:
Beforehand we explain why you should take the time to read this e-book before creating your profile and submitting your first message.
Then we start with the first part where we give you a taste of Asian culture, what the differences are, what they expect from you and what you should expect in return. Even if you don't intend to use online dating to get your Asian girl, we strongly suggest that you read this section.
In the second part, we give you all the necessary instructions on how to be successful in online dating. We tried to customize instructions as much as we could for your Asian tastes but you should remember that women, despite their ethnic and cultural backgrounds, all have common instincts and goals in life.
In the last part, we have listed some common mistakes guys make in online dating, again with a focus on Asian culture, to make sure that will not be the case for you!
The Common Myths
All right, we are good to go, but please let us point out two common myths that unfortunately are being advertised on most Asian dating sites and guidelines:
Asian girls come from another planet:
If you search other Asian dating sites and guides you may notice that there is an exaggeration about how Asian girls are different. As we explain further, there are important differences that can actually make you a winner or a loser, but they are not from another planet.
Reading this site is all you need:
Many Asian dating guides make this shallow claim that if you follow these instructions you can get whoever you want. What they try to hide is that people are individually different. We don't want to create this false myth that reading this website will miracles make a hot Asian girl fall into your arms from the sky at some point during your online adventure. However, we can assure you that if you use the knowledge that we share with you here you can take smart confident steps toward finding your Asian soul mate, someone who can understand you, is attracted to you, can take care of you and make you happy.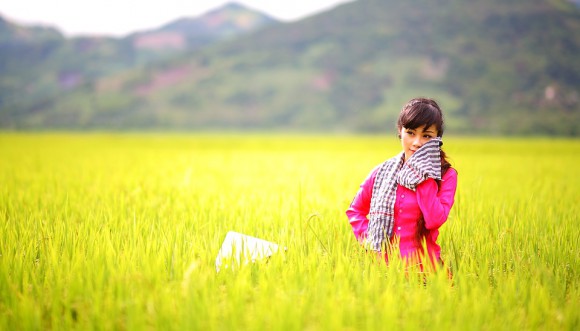 Why should you read this article before dating an Asian girl online?
Reason number one: the cost of being a newbie can be high
If you decide to rely on your own personal experience, it will take some time for you to find the way that ultimately gets you to your destination, probably even more that the time it takes to read this website 100 times. During this time girls come, find their match and leave the dating pond. One of them could have been your true soul mate!
Reason number two: You may hunt the wrong girl
When you start dating there will be a sense of haste that makes you go for every girl that responds, especially when you learn how to build the profile and how to send messages. This is specifically important for men who seek long-term relationships. You have to avoid following false senses and be careful of the possible pitfalls. Reading this website will allow you to have a better chance at finding someone that truly suits you, can understand you, and won't waste your time.
Reason number three: Losing her in the middle is the worst
Starting a meaningful link with an Asian girl of your desired caliber may not be easy, but maintaining it in good shape is definitely harder. You managed to find someone who is interested in you but somehow in the middle of communication something goes wrong and you lose her in the middle of the trust making and bonding process. Read the next article to reduce your risk of this type of soul crushing heartbreak.